Welcome to Kaitlin's Place | Home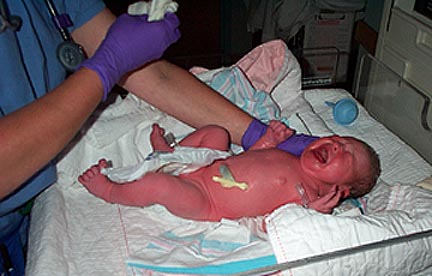 Two hours ago I was warm and comfortable inside mom - now this crazy woman with purple hands is torturing me with something called a bath. I want to go back!




Finally, I have some down time to myself. I'm kind of going with the hip hop look with this sweet lid - I mean hat.

Something about purple at this place...



Ah, the happy family. Mom and dad look a little, well, shell-shocked.

Don't worry, they'll recover.


| | |
| --- | --- |
| Aren't I just the cutest? | |
| | |
| --- | --- |
| | Can you say "wrapped around my little finger?" |

Nana and Gramm - finally somebody who knows what they're doing. I'm so comfy!






Here's mom and I heading home from the hospital. I think we're looking pretty good!