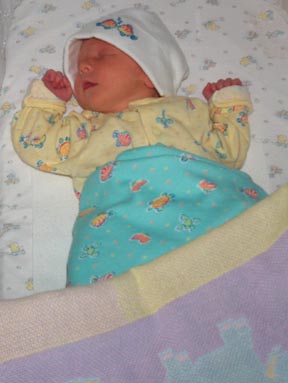 My name is Kaitlin Elizabeth and this is my first attempt at a web site. Of course, that's pretty understandable considering I was just born.

You'll have to bear with me as I construct this site because, for the time being, I have to rely on my dad to type. But give me a few weeks and I should pick it up...

For now, the site is pretty simple, just some vital statistics and a few pictures. Keep looking for updates. If you want to receive an email when the site is updated, click on the Mind-it box below.

If you like the site, or just want to say "hi", send me, mom and dad an email.